Blog
Posted by Anne anne@kinderbooks.ca on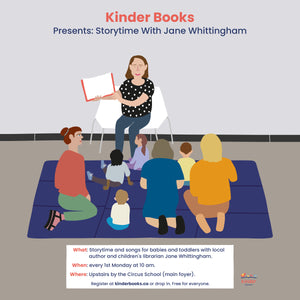 Looking for a fun and educational activity that also connects you with other parents in the community? Join local children's librarian and author Jane Whittingham for a free baby and toddler storytime on the 1st Monday of every month at 10 am at River Market in New Westminster. We'll meet upstairs by the Circus School. Reserve your spot on the Kinder Books website or drop in on the day - either way, you're welcome! It's a great opportunity for children to develop language and communication skills, a love of reading, and for parents to connect with each other. Arrive early...
---
Posted by Anne anne@kinderbooks.ca on
We are back! With a bigger and brighter space for you to browse, disappear, hang out....Open seven days a week.
---
Posted by Robert Uebbing on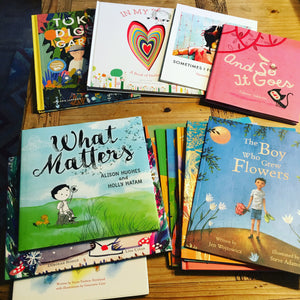 The other day my wife posted the following testimonial she received from a customer on Instagram: Anne from Kinderbooks is my go-to children's literature consultant. Yes, I do call her that over "book seller" because she truly has the most carefully curated selection of children's books, and I can always rely on her to replenish my classroom's shelves with quality literature. Kinderbooks only offers books with writing and art that enriches early childhood language and literature experiences, and I love that Anne carries culturally and politically relevant books. From the Rebel Girls series to Indigenous and First Nations selections, I...
---
Posted by Anne anne@kinderbooks.ca on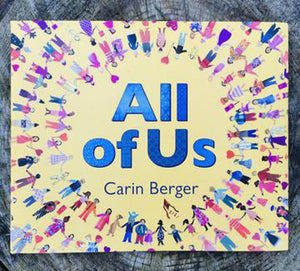 I want to remember what I still have and what I still have to give. My love and expertise of books for children and my knowledge of having taught young children for many years is still here and I would like to share it with you.
---
Posted by Anne anne@kinderbooks.ca on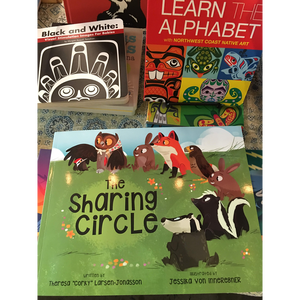 In January 2020, Kinder Books was interviewed by Medicine Wheel Education, a Canadian publisher that delivers culturally authentic books, resources and tools specialized for teachers and schools. We have been working with this publisher for many years. We talked about Kinder Books' mission and the most essential and also powerful question to us was:
---