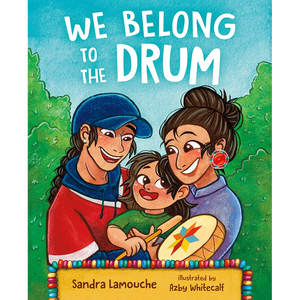 We Belong to the Drum
Age Range: 3 - 4
Age Range: 5 - 7

The drum represents the heartbeat of Mother Earth. We all belong to the earth and we all belong to the drum.
Nikosis grew up going to powwows with his family, happily immersed in music, dance and the sounds of the drum. But when he starts going to daycare, he doesn't feel like he belongs. Nikosis cries every time his mother leaves him in the unfamiliar environment until, one day, she and the teachers use drums to help Nikosis find connection and comfort.
Inspired by her son's experience―and her family's love of powwow music and dance―Indigenous educator and champion hoop dancer Sandra Lamouche shares this uplifting true story of the transformative effects of culturally safe and inclusive early childhood education.
---