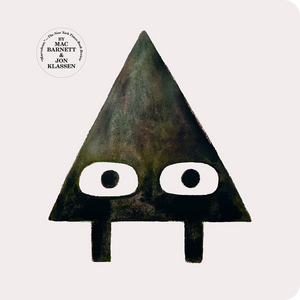 Triangle
Age Range: 5 - 7
Age Range: 8 - 11

Multi-award-winning,
New York Times
best-selling duo Mac Barnett and Jon Klassen conspire again on a slyly funny tale about some very sneaky shapes.


Meet Triangle. He is going to play a sneaky trick on his friend, Square. Or so Triangle thinks. . . . With this first tale in a new trilogy, partners in crime Mac Barnett and Jon Klassen will have readers wondering just who they can trust in a richly imagined world of shapes. Visually stunning and full of wry humor, here is a perfectly paced treat that could come only from the minds of two of today's most irreverent — and talented — picture book creators.
---