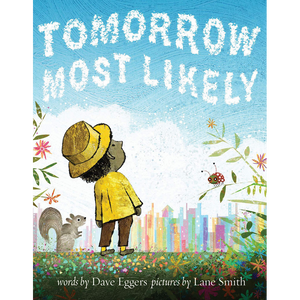 Tomorrow Most Likely (Read Aloud Family Books, Mindfulness Books for Kids, Bedtime Books for Young Children, Bedtime Picture Books)
Age Range: 3 - 4
Age Range: 5 - 7

"Highly recommended . . . an outstanding storytime selection." - School Library Journal, starred review
A bright new take on bedtime books:
Rather than focusing on going to bed — and what kid wants to think about going to bed? — this book explores all of the dreamy, wonderful, strange things the next day might bring. Whimsical, witty, and hopeful,
Tomorrow Most Likely
is a revolutionary rewriting of a classic goodnight book from bestselling author Dave Eggers and award-winning illustrator Lane Smith.
A bedtime story for tomorrow ever after that families can enjoy together.

Soothing text and gorgeous illustrations will captivate children and adult.s
---