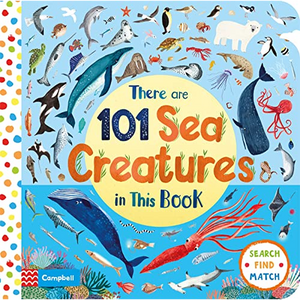 There Are 101 Sea Creatures in This Book
Age Range: 3 - 4
Age Range: 5 - 7

A novelty board book with flip-flap pages for preschoolers packed with early learning activities and magnificent sea creatures.
There Are 101 Sea Creatures In This Book
is part of a early learning series for children age three and older who are discovering the world around them. Split flip-flap pages encourage spotting and finding skills as little ones match up each set of sea creatures with their correct environment and learn the animal names.
---