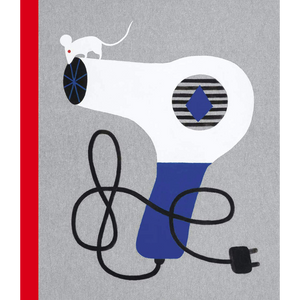 The True Story of a Mouse who Never Asked for It
Age Range: 12 - 14
Age Range: Adult

"In this gloriously unruly feminist fable,The True Story of a Mouse Who Never Asked for It explores the power of art-making, the tedium of the domestic, and the dangers of heteronormativity, all within beautiful pictures and tender words. I was enchanted by the pairing of graphic illustration and tight prose on every page. It is luminous and evocative from start to finish." —Alisson Woods, author ofBeing Lolita
Folklorist Ana Cristina Herreros and visionary illustrator Violeta Lópiz spin a deeply feminist retelling of an old Spanish folktale in
The True Story of a Mouse Who Never Asked for It
. Through rhythmic text, highly conceptual illustrations, and a final visual narrative that is silent but revelatory, this YA picture book builds from deceptive simplicity to an explosive end.
The story begins with a mouse, very neat and hard-working, who makes herself a home. In disbelief that she has a house but isn't a wife, suitors show up uninvited, each asking for her hand. She turns everyone down… until a pack of tiny kittens arrive, and she agrees to marry the smallest and most defenseless of the bunch. But it does every mouse well to remember that a kitten always grows up to be a cat.
Today, the most commonly told version of this popular folktale serves as a warning, scaring girls to choose good men to marry by reminding them that the cat will always devour the mouse. But this story is rooted in the non-normative, non-performative original version, before it became a cautionary tale.
Here, by contrast, the story tells of the pain and harm that come from falling prey to situations beyond one's control. It is also a powerful story of reclaiming one's selfhood.
---