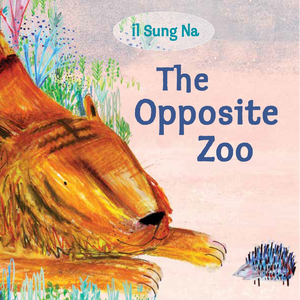 The Opposite Zoo
Age Range: 1 - 2
Age Range: 3 - 4

From the creator of A Book of Sleep and A Book of Babies comes a beautiful new book of animals—and opposites!
 
The sky is dark and the Opposite Zoo is CLOSED. But the monkey's cage is OPEN! Time to explore. . .
 
Follow the monkey as he visits all the animals in the zoo: fast and slow, big and small, noisy and quiet, soft and prickly! Filled with energetic illustrations, friendly animals, and a simple text, The Opposite Zoo is a fun and lively introduction to animals and opposites.
---