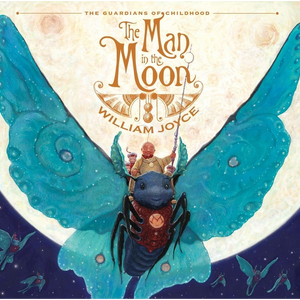 The Man in the Moon
Age Range: 5 - 7
Age Range: 8 - 11

Where's my homework? Who took my other sock? What's that in my belly button? The creators of the #1
New York Times
bestselling and Academy Award–winning
The Fantastic Flying Books of Mr. Morris Lessmore
have found the answers to these and other life mysteries…and no, it's not your fault!


Strange smells. Disappearing remotes. That itch you just can't reach. It's not your fault! It's the Mischievians, an ancient race of global mischief-makers who do all the things that embarrass you. All the things that bug you. All the things that YOU get blamed for!

There is no cause for alarm (sorta). Come meet the Homework Eater, the fiend who steals your homework! See the Endroller, the villain who uses up ALL the toilet paper! Discover the Yawn Mower, the creature who makes you yawn at the worst possible time! And many, many more. Read on, and be free.
---