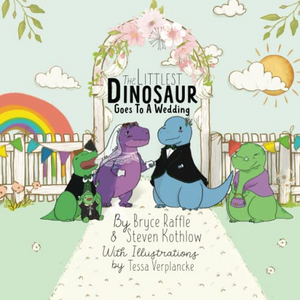 The Littlest Dinosaur goes to a wedding
Age Range: 1 - 2
Age Range: 3 - 4
Age Range: 5 - 7

The Littlest Dinosaur and Ty the Tyrannosaur are going to a wedding!
But what is a wedding?
It's Mama Tyrannosaur's Big Day, but how will it change the lives of the little dinosaurs? Find out in the latest instalment in The Littlest Dinosaur series, and for the first time, meet Allie the Allosaur, Mama Tyrannosaur's Bride-To-Be!
---