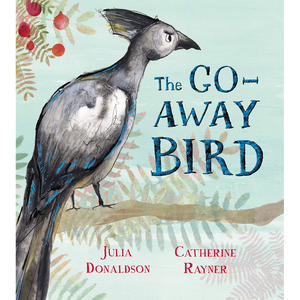 The Go-Away Bird
Age Range: 3 - 4
Age Range: 5 - 7

The Go-Away bird just wants to be left alone, but when she finds herself in trouble she soon realizes that sometimes everyone needs a friend. A gorgeous story about friendship and working together from the inimitable Julia Donaldson, and illustrated by award-winning artist Catherine Rayner.
The Go-Away bird sat up in her nest,
With her fine grey wings and her fine grey crest.


One by one, the other birds fly into her tree, wanting to talk or to play, but the Go-Away bird just shakes her head and sends them all away. But then the dangerous Get-You bird comes along, and she soon realizes that she might need some friends after all...

---