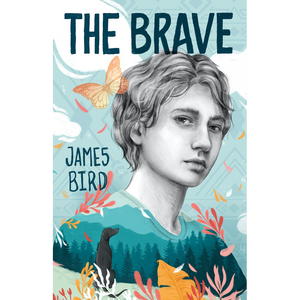 The Brave
Age Range: 8 - 11
Age Range: 12 - 14

Perfect for fans of Rain Reign, this middle-grade novel The Brave is about a boy with an OCD issue and his move to a reservation to live with his biological mother.

Collin can't help himself―he has a unique condition that finds him counting every letter spoken to him. It's a quirk that makes him a prime target for bullies, and a continual frustration to the adults around him, including his father.

When Collin asked to leave yet another school, his dad decides to send him to live in Minnesota with the mother he's never met. She is Ojibwe, and lives on a reservation. Collin arrives in Duluth with his loyal dog, Seven, and quickly finds his mom and his new home to be warm, welcoming, and accepting of his condition.

Collin's quirk is matched by that of his neighbor, Orenda, a girl who lives mostly in her treehouse and believes she is turning into a butterfly. With Orenda's help, Collin works hard to overcome his challenges. His real test comes when he must step up for his new friend and trust his new family.
---