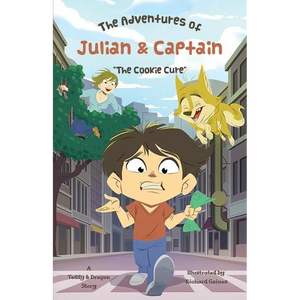 The Adventures of Julian & Captain "The Cookie Cure"
Age Range: 5 - 7
Age Range: 8 - 11

Julian's parents take him on his first adventure to the big city where he is asked to bring back a special cookie cure for his Nana in the hospital.
As he embarks on his mission he realizes how many people are alone, and decides to bring cookies back for everyone.
Unfortunately, his dad only gave him enough money for one cookie.
How will he do it?!?
For ages 6-9
---