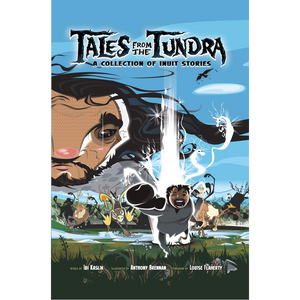 Tales from the Tundra
Age Range: 5 - 7
Age Range: 8 - 11

A book of fables like no other!

Learn why the raven is black or how a little boy was transformed into a bird. Find out why a walrus used to have antlers and how an earth spirit pulled the first caribou from the ground. These fascinating stories will capture the imagination of young readers and introduce them to the rich mythology of the Canadian Inuit.

Anthony Brennan's illustrations are like nothing you've seen in children's books. Edgy, vivid and dynamic to the extreme, the images enrich the reading experience.
---