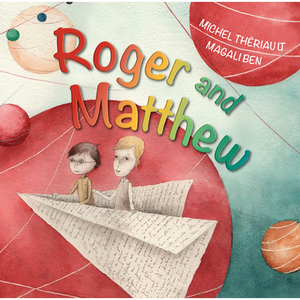 Roger and Matthew
Age Range: 3 - 4
Age Range: 5 - 7

Same—sex couples haven't always been accepted in society, but it is possible for love and beauty to triumph. Two boys are friends and age gracefully together as a same—sex couple.
— A celebration of love in all its shapes and sizes!
— An opportunity to discuss LGBTQ themes without stereotypes or shame.
— A trip into Magali Ben's magnificent illustrated world!
— The original song in French and a beautiful animation on is available on Youtube.
---