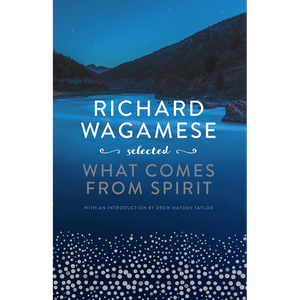 Richard Wagamese Selected: What Comes from Spirit
Richard Wagamese, one of Canada's most celebrated Indigenous authors and storytellers, was a writer of breathtaking honesty and inspiration. Always striving to be a better, stronger person, Wagamese shared his journey through writing, encouraging others to do the same.
Following the success of Embers, which has sold almost seventy thousand copies since its release in 2016, this new collection of Wagamese's non-fiction works, with an introduction by editor Drew Hayden Taylor, brings together more of the prolific author's short writings, many for the first time in print, and celebrates his ability to inspire. Drawing from Wagamese's essays and columns, along with preserved social media and blog posts, this beautifully designed volume is a tribute to Wagamese's literary legacy.
---