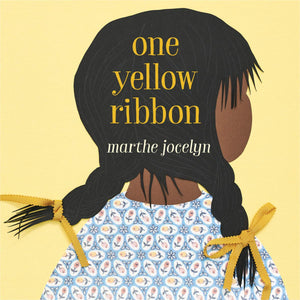 One Yellow Ribbon
Age Range: Babies
Age Range: 1 - 2
Age Range: 3 - 4

Get all tied up with this yellow ribbon.

One yellow ribbon unties itself from a child's hair and transforms into a winter scarf, a farmer's field and a lion's mane, among many other magical things, in this delightful board book by celebrated pa-per artist Marthe Jocelyn.

Jocelyn's paper collages in this wordless search-and-find adventure will encourage little ones to look closely at the world around them and explore what they see.
---