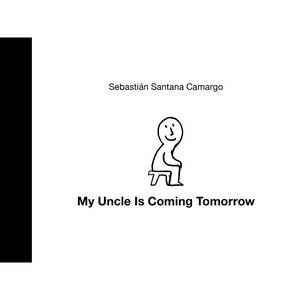 My Uncle Is Coming Tomorrow
Age Range: 12 - 14

A powerful introduction to forced disappearances for readers 10 and up. 
By a closed door, a child waits for his uncle, who is coming to stay. As he waits, he imagines all the fun things they'll do when he arrives: his uncle can teach him how to block a penalty shot and the boy can show him how well he is doing in school. But his uncle never arrives. Page by page, the boy grows older sitting in the same position, waiting to show his uncle his degree, his son, and eventually, his granddaughter. And still, his uncle does not come. 
With short, impactful text, My Uncle Is Coming Tomorrow is dedicated to the forcibly disappeared who were never able to come home, and depicts the devastating impact on their loved ones who are left behind.
An excellent resource for learning about the history of forced disappearances, this gentle but effective book includes an afterword that explains the act of "disappearing people": how it developed over the course of the twentieth century as a tool of political terror, and how people continue to be disappeared today.
---