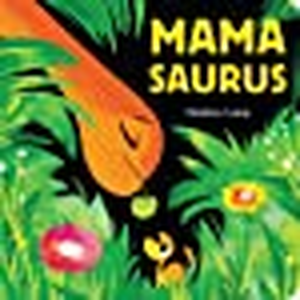 Mamasaurus
Age Range: 1 - 2
Age Range: 3 - 4

Are You My Mother?

meets dinosaurs in this colorful and reassuring board book celebrating the mother-child bond.



Babysaurus can't find his mother, so he and his prehistoric friends set off to find her. Is his Mamasaurus the fastest in the jungle? No. Is she the best flyer? No! Of course, Mamasaurus has been right there all along, and when Babysaurus needs a little help, she is ready with a big hug. Stephen Lomp has created a fresh twist on a perennial theme that will win the hearts of little ones and their mamas alike.

• KIDS LOVE DINOS: Dinosaurs are a perennially popular topic that fascinate even the youngest readers.
• REASSURING: A fun read for any time, it is also a comforting book for a child experiencing separation anxiety. From new babysitters to moms going to work to first day of preschool jitters, this sweet book offers reassuring comfort.
• A GREAT GIFT: Perfect for Mother's Day and baby showers.
---