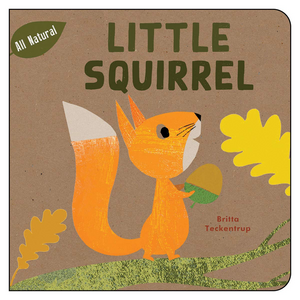 Little Squirrel
Age Range: Babies
Age Range: 1 - 2

Fall is coming, it's time to get ready!
Little Squirrel lives with his family high up in the old oak tree. His favorite thing to do is chase his friends from branch to branch. But it can't always be playtime! Little Squirrel also has to help his family get ready for the winter.
Printed in Germany on 100% recycled paper using eco-friendly inks, each title in the All Natural series features a young critter out and about in the natural world. Little readers will appreciate the simplicity of the story and the eye-catching illustrations. Perfect for bedtime reading and encouraging conversations about your bookworms' own little world.
---