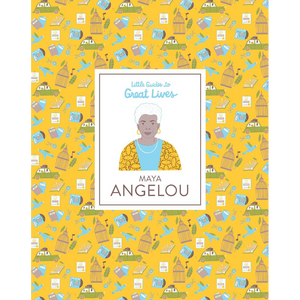 Little Guides to Great Lives: Maya Angelou
Age Range: 5 - 7
Age Range: 8 - 11

This Maya Angelou children's book is a perfect introduction to one of the world's most famous writers.

Maya Angelou was an African-American author, poet, playwright and civil rights activist. She wrote seven autobiographies, three books of essays, several books of poetry, and a long list of plays, films and television shows. Never taking 'No' for an answer, Maya used her voice and her art to overcome prejudice and difficulty and to become an inspiration to those around her and to future generations.

Her story is a rich and remarkable one - a tale filled with strength, hardship and hope. Maya learned the importance of using her own voice to help others and change the world!

Maya Angelou is part of the small format, collectible Little Guides to Great Lives series for children aged 7 and above.
---