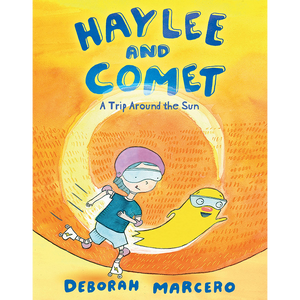 Haylee and Comet: A Trip Around the Sun
Age Range: 5 - 7
Age Range: 8 - 11

In the warm and wonderful tradition of emerging reader series about friendship like Frog and Toad and Elephant and Piggie, comes Book Two in a series about a girl named Haylee and a cosmic friendship.

Haylee and Comet are best friends. And as with all great best-friendships, the universe brought them together in the right place at the right time.

In their new adventures, Haylee and Comet celebrate what it means to grow and change, and to take another "trip around the sun." Perfectly capturing both the worry and excitement that change brings, this sweet story reminds us of the comfort in friends and the beauty in transformation.
---