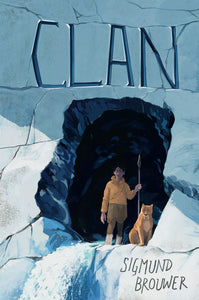 Clan
Age Range: 8 - 11

The classic survival story gets a prehistoric twist in this gripping middle-grade adventure featuring a boy and his saber tooth tiger cub, perfect for fans of Hatchet.

Part survival story, part animal-human friendship story and part redemption story, Clan follows the journey of Atlatl and the saber tooth cub he rescues from a dire wolf attack.

Injured as a child, Atlatl dreams of one day earning his father's respect as a hunter. But when Atlatl brings the young saber tooth to his Clan, it leads to a devastating moment of torn loyalties between Atlatl and his father -- a moment that will change their lives forever.

Then an epic disaster strikes, and suddenly Atlatl has to rely on wits, ingenuity and bravery to face his biggest foe yet and try to save what remains of his Clan.
---