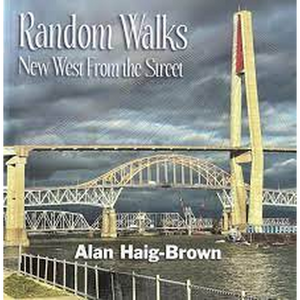 Random Walks: New West From the Street
Age Range: Adult

Over a two-year period Alan Haig-Brown walked nearly every street., alley and path to explore the soul and character of New Westminster, British Columbia's Royal City. Full of characters, unique era-style houses, parks and, of course, the Fraser River. Haig-Brown documents life in New West as seen from the street.

With over one hundred photographs, this book illustrates the beauty, history, diversity, and cultural issues related to development and the changing face of the city.
The images in this book are all created using an iPhone,
Random Walks is a must for anyone interested in photography, history, and contemporary life in the province of British Columbia and the City of New Westminster.
---