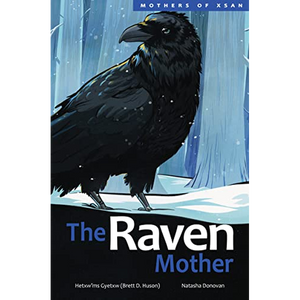 The Raven Mother
Hoarders. Scavengers. Clever foragers. Bringers of new life.
Ravens have many roles, both for the land and in Gitxsan story and song. The sixth book in Hetxw'ms Gyetxw (Brett D. Huson)'s Mothers of Xsan series transports young readers to Northwestern British Columbia, where they will learn about the traditions of the Gitxsan, the lives of ravens, and why these acrobatic flyers are so important to their ecosystem.
Follow along as Nox Gaak, the raven mother, teaches her chicks what they need to survive with the help of her flock.
---