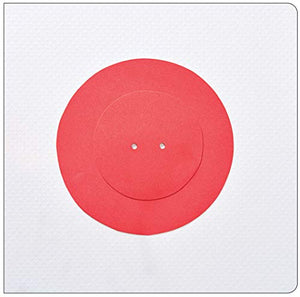 One Red Button
Age Range: 1 - 2

Can you catch the one little button rolling away?

One red button falls off a coat and becomes the cherry on an ice-cream cone, the wheel on a fire truck, the jewel in a necklace, and many other round surprises.

Illustrated using Jocelyn's delightful paper collage, One Red Button is a search-and-find adventure for little ones. This book will encourage the youngest readers to see the assortment of shapes and colors that decorate their own growing worlds.
---