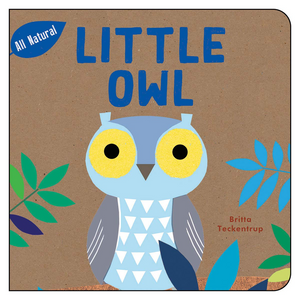 Little Owl
The moon is up, it's time for an adventure!
When the sun goes down, it's time for Little Owl to wake up. Together with her parents, she goes on an adventure in the forest. What will Little Owl discover before the sun comes back up?
Printed in Germany on 100% recycled paper using eco-friendly inks, each title in the All Natural series features a young critter out and about in the natural world. Little readers will appreciate the simplicity of the story and the eye-catching illustrations. Perfect for bedtime reading and encouraging conversations about your bookworms' own little world.
---