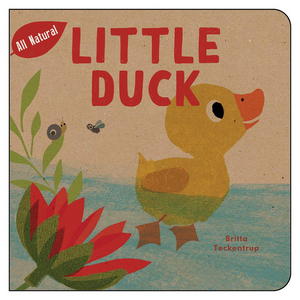 Little Duck
Age Range: Babies
Age Range: 1 - 2
Age Range: 3 - 4

The water is perfect, it's time to swim!
Meet Little Duck in this new book in the All Natural series. It's a beautiful day for a swim, so Little Duck heads to the water with her mama and siblings to play games and explore before they settle in for a nap.
Printed in Germany on 100% recycled paper using eco-friendly inks, each title in the All Natural series features a young critter out and about in the natural world. Little readers will appreciate the simplicity of the story and the eye-catching illustrations. Perfect for bedtime reading and encouraging conversations about your bookworm's own little world.
---