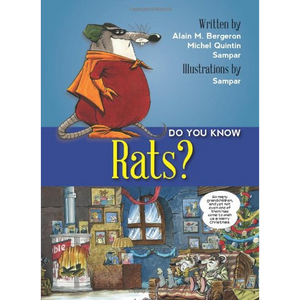 Do You Know Rats?
Age Range: 5 - 7
Age Range: 8 - 11

Did you know...
You can count 4 rats for every 1 person in the city.
Rats can have up to 12 litters of babies per year.
In 3 years, 2 rats and their offspring can produce up to 20 million descendants.
Find out all sorts of interesting things about rats and enjoy a chuckle along the way.
by Alain M Bergeron (Author), Michel Quintin (Author), Sampar (Illustrator)
---