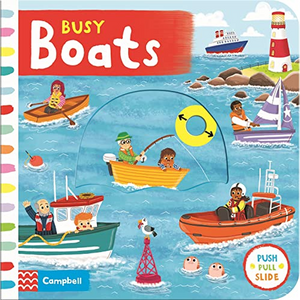 Busy Boats
Age Range: Babies
Age Range: 1 - 2
Age Range: 3 - 4

A first novelty board book about boats, with push, pull and turning mechanisms.


With lots to see in
Busy Boats,
children can have fun as they set sail, pulling and turning the tabs. Enjoy hoisting a sail, catching some tasty fish and even working a lighthouse.

Children will love playing with this bright and colourful board book with gentle rhyming text and wonderful illustrations by Louise Forshaw.
---