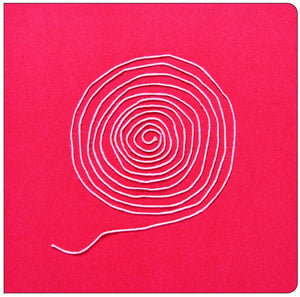 One Piece of String
Age Range: Babies
Age Range: 1 - 2

Can you follow one strand of string through this knotty book?

One piece of string comes untied from a parcel and changes into a spider's web, a ropy updo, a layer of snow on a birdhouse roof, and other surprises.

Illustrated using Jocelyn's delightful paper collage, this wordless board book invites little ones to follow along and discover that each spread is made up of one single piece! This is a book that will inspire the youngest readers to see their own expanding worlds as a collection of interconnected shapes and colors.
---